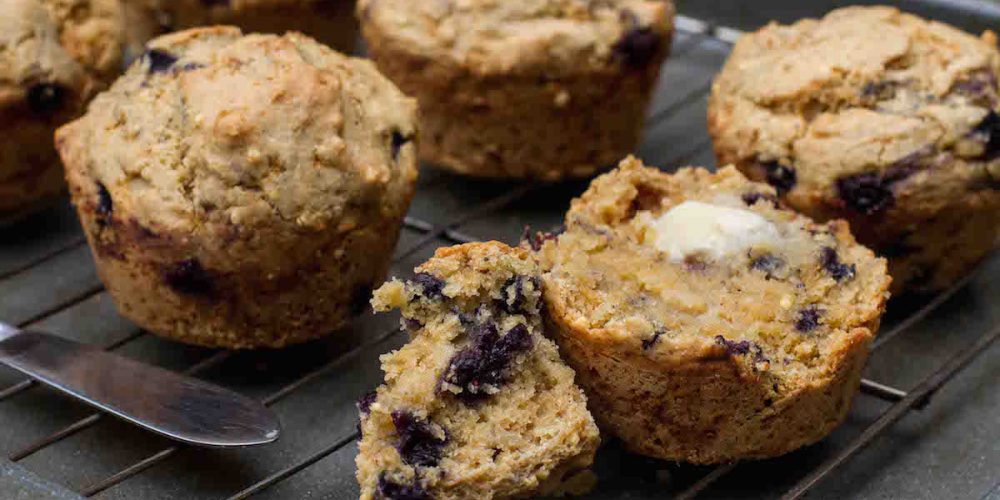 Blueberry Breakfast Muffins
There is no better smell to wake up to on a Saturday morning than freshly baked muffins. It reminds me of being a kid and making a big batch on the weekend to eat throughout the next week.
Baking was never my forte, until I was hired by the fire department and was forced to hone my craft. When you first get hired as a probationary firefighter, there are many important duties and responsibilities that are assigned to you during your first year on the job. They include tasks like refilling medical equipment, making sure the truck is always in pristine shape and probably the most important, every morning after a night shift there has to be freshly baked muffins for your crew to enjoy. The last thing you wanted was to burn the muffins and have everyone talking about what a failure your baking skills are… 
This is a gluten-free blueberry muffin recipe that has a subtle sweet cinnamon flavour. I personally use the True Cinnamon from Harmonic Arts as I love the natural sweetness and spicy undertone. Enjoy these muffins, I hope it fills your house with a wonderful smell.